Rivisteweb offers all the journals published by Mulino and Carocci: it's over 100 journals of history, philosophy, literature and linguistics, psychology, sociology, politics, economy and law.
On April 25, 1951, was published in Bologna the first issue of the review "il Mulino".
In a short time, "il Mulino" became one of the most interesting reference points in Italy for the political and cultural debate, and established important editorial relationships in Italy and abroad.
Editorial activities evolved along with the review: in 1954 was founded the il Mulino publishing house (Società editrice il Mulino), and were initiated research projects (focusing mostly on the educational institutions and the political system in Italy), that eventually led, in 1964, to the establishment of the Istituto Carlo Cattaneo.
In 1964 all the activities were methodically restructured, and placed under the control of the Associazione di cultura e di politica "il Mulino", a non-profit association of people who contributed to the development of the group's various activities.
Il Mulino publishing house
Strada Maggiore 37 - 40125 Bologna
Tel 051 256011 - info@mulino.it
Partita iva: 00311580377
Publisher profile
---
All journals published by Il Mulino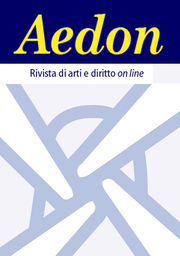 Rivista di arti e diritto on line
---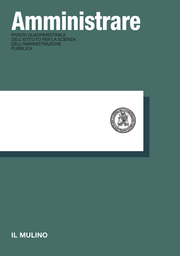 Rivista quadrimestrale dell'Istituto per la Scienza dell'Amministrazione pubblica
---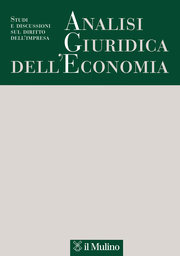 Studi e discussioni sul diritto dell'impresa
---
Last issues published by Il Mulino
Founded in 1980, the publishing house soon established itself on the Italian scene as one of the leading university presses for the rigor of its choices, the reliability of its content and the care of its publications. In the course of more than thirty years of activity, alongside books aimed at the world of studies and professions, it has developed publishing proposals for the general reader in a wide range of subject areas: from philosophy to historical studies, from psychology to religious studies, from archaeology to art history, from linguistics to literatures.
In the same humanities-scientific fields, journal publications make the dialogue with research institutions and cultural foundations of national importance even more fruitful and continuously updated.
Carocci publisher, Viale di Villa Massimo, 47 - 00161 Roma
Tel. 06 42818417 - riviste@carocci.it - P. Iva 01172001008
Publisher profile
---
All journals published by Carocci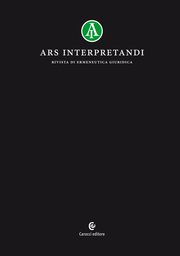 Rivista di ermeneutica giuridica
---
---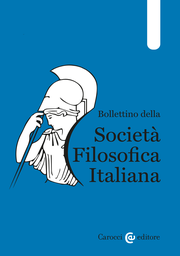 ---
Last issues published by Carocci